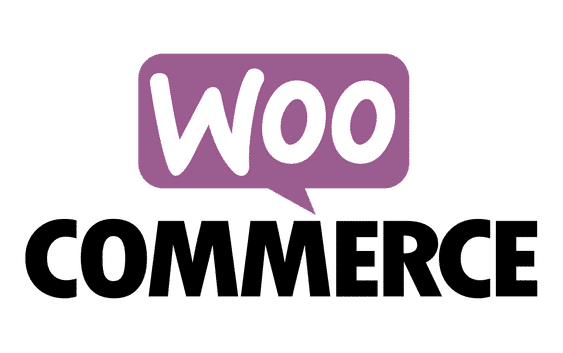 WooCommerce is the most popular e-commerce website solution in the world. The basic platform is free, and even when you include the cost of paid plugins, WooCommerce remains one of the most affordable ways to build a fast, responsive online store.

E-Commerce is the future. More and more customers are doing their shopping online. While many early e-commerce stores sold nonperishable items, like books, people are now buying groceries, clothing, and more online. Brick-and-mortar retailers that don't establish an online presence risk falling behind.

Looking to get in on the action by building an ecommerce website? By using technologies like WooCommerce and partnering with a professional web developer, you can build a fast, flexible, powerful online store. 
These past several weeks have seen an e-commerce boom as global society has been all but shutting down due to the COVID-19 pandemic. Walmart and other retailers have been expanding web offerings over the last few years. However, the outbreak has forced many companies to put their efforts into overdrive.

At the same time, smaller brick and mortar retailers have also been starting up or expanding their online presence. While COVID-19 has driven the recent flurry of activity, it's only speeding up the timeline. E-commerce is inevitable and will continue to grow long after we defeat this outbreak.

Don't be surprised if WooCommerce gains even more popularity in the months and years ahead. If you want get the most out of this platform, however, you'll have to customize it.

WooCommerce is Already the Most Popular Ecommerce Platform: Here's Why
WooCommerce controls 28 percent of the e-commerce platform market. In fact, it is the most popular digital marketing platform around, although it does face stiff competition from SquareSpace and other providers. Globally, roughly 370,000 websites run on WooCommerce.

WooCommerce is a WordPress plugin. This means you can add it to an existing WP website. You can also take advantage of free and premium WordPress themes designed and tailored specifically for
WooCommerce. While WooCommerce is a reliable, powerful plugin, it's best to either use an optimized theme or tweak your existing one to ensure top speeds and friendly user experience.

So why is WooCommerce so popular? It's flexible, reliable, generally fast, and affordable overall. In fact, the WooCommerce plugin is free.

Also, WooCommerce is free. The company makes money by supporting a marketplace through which it and other developers sell plugins. Yes, these plugins cost money, but many of them also offer great value and allow you to customize your website.

Customizing Your WooCommerce Site for Optimal Success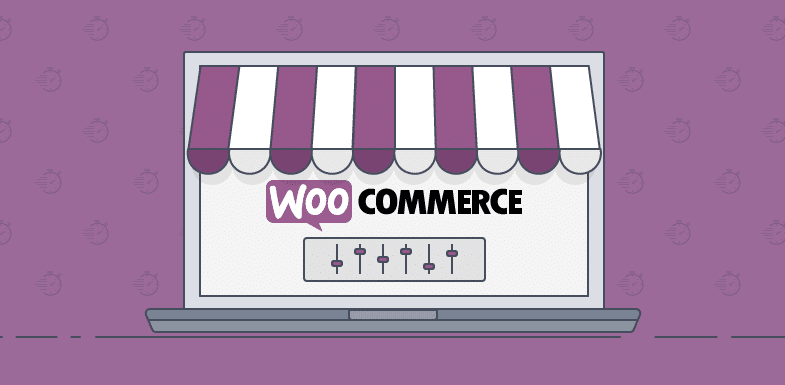 Choosing a theme is one of the most important choices you'll make. The theme of your WooCommerce site will have a huge impact on the layout, page flow, sales funnel, conversions, and more. It's vital to find a fast, cleanly coded theme that will leave a lasting positive impression on visitors.

Pay close attention to the product pages offered by the themes you're considering. These pages could have a big impact on your conversions. You want clean, intuitive designs that allow you to craft effective calls-to-action (CTAs). Large, distinctive buttons also draw the eye.

Often, you can customize pages, adding different buttons, testing different CTAs, and otherwise trying to optimize for conversions.

Some themes are easy to customize and tweak. Others can be a pain. Be sure to ask your developer. If you want to implement major modifications to the layout, you can create a child theme, which is a separate CSS file. Your CSS file contains the instructions for how to display your website.

Customize Your WooCommerce Store to Your Brand
Branding is also exceptionally important. Many themes are quite flexible, allowing you to adapt the site to your brand. This means more than slapping on logos and the like.

Does the font reflect your organization's spirit? Maybe you're a fun and light-hearted company. Or maybe you're an upscale luxury retailer. Either way, the font, colors, menus, and images should reflect your brand and business persona.

If you're a sports gear retailer, you should be splashing around photos of people engaged in exhilarating activities, like rock climbing. Don't just show visitors your products, demonstrate the exciting life they can lead with them.

Plugins make it easy to customize your e-commerce store further and to add functionalities. WooCommerce's impressive array of plugins makes customizing your website relatively straightforward.

What are WooCommerce Plugins?
First, let's talk about plugins. A plugin is a self-contained software add-on that you can add to another platform or piece of software. You "plug" the new software in, hence the name. In practice, plugins allow you to install more functionality and different features on your website.

So let's say you're running a WordPress news website. To spur engagement, you want to allow people to comment below your news articles. So, you install the Disqus Comment System plugin. This way, you don't have to write any code to offer commenting functionality.

WooCommerce plugins operate in much the same way, except they're designed tailored for use with the WooCommerce platform. For example, you could install the WooCommerce Amazon Affiliate plugin. This will make it easy for you to earn referral fees from Amazon. Or you can add the Product Filter for WooCommerce, which will allow your visitors to quickly sift through and find products by selecting attributes (such as price).

While the WooCommerce platform is free, most plugins cost money. In fact, plugin sales are the key revenue stream for WooCommerce. Fortunately, WooCommerce add-ons are generally affordable, and if you select the right one, they provide exceptional value.

There are thousands of WooCommerce plugins available. WooCommerce develops many itself. Other developers also offer plugins but quality can vary from product-to-product. Some poorly coded plugins might slow your website down or create security vulnerabilities. While there are tons of excellent, safe plugins, make sure you vet each one.

So why bother with the hassle and costs? Let's look at why WooCommerce plugins are important.

Why you should use WooCommerce Plugins
The basic WooCommerce platform is free. However, it's also limited in features. Right out of the box, you can sell an unlimited number of products (including physical and digital). You can also calculate shipping costs and taxes, and accept PayPal payments and credit cards through Stripe. There's even a customer account area where customers can check their order status.

Yet there are a lot of limitations with the free WooCommerce platform. If you want to offer memberships or monthly recurring descriptions, you must purchase a plugin. Product add-ons and bookings also require a separate plugin.

If you want to install powerful product search and filter features, you often need to use a plugin. Likewise, if you want more robust shipping tools, you can add them with a paid plugin. Other plugins offer a variety of features, such as displaying costs in multiple currencies (ie. U.S. dollar versus Canadian dollar).

By installing paid and free plugins, you can customize your WooCommerce store. This way, you can quickly add features and use tools to boost conversions.

The Downsides to WooCommerce Plugins
There are a few downsides to using WooCommerce plugins. First, plugins are run on your server. As you install more plugins, you'll increase resource consumption. This means more RAM and processing power must be put to work to run your website.

Well-built e-commerce platforms won't stress your servers, even if you're running multiple plugins. However, poorly coded websites can overwhelm your resources, resulting in slow site speed. For e-commerce, speed is essential.

According to SEO guru Neil Patel, 40 percent of your customers will abandon your website if it takes 3 seconds or more to load. That's lost sales and missed opportunities. Others have found that a mere 2-second delay can increase your bounce rate by over 100 percent! Google, meanwhile, has discovered that more than half of mobile users will ditch a site if it requires more than 3 seconds to load.

No matter what way you cut it, seconds count in e-commerce. Unfortunately, adding plugins and building a feature-rich website can cause slower page load times. This is especially true for poorly built websites.

A lot of skilled web designers don't know how to build fast websites. Sure, the site looks awesome, but it takes 5 or more seconds to load. By that time, you've likely lost half or more of your traffic. This means many people will never even see your beautiful ecommerce store.

That's why you need to work with a professional web developer who knows how to build fast mobile and desktop sites.
Professionally Developed Sites Will be Wicked Quick
When building an online retail platform, make sure you focus on speed. You also want to ensure that the plugins you use fit well with your theme and layout. Sometimes, when you add too many features, the site can become cluttered. This could reduce conversion rates and result in higher shopping cart abandonment, page bounces, etc.

A professional website developer, and especially one that focuses on speed, will know what plugins could slow your site down. Some plugins are poorly written and may require more resources to run. Some aren't properly maintained. A plugin might have been blazing fast three years ago, but barely chugs along now.

Some are perfectly fine but won't play nice with your theme or server setup. Or there may be conflicts with other plugins. Every time you install one, you need to consider how it'll affect site speed.

The same is true for other customizations. Some checkout methods and shopping carts are slow and cumbersome. Some themes aren't fast, even if they're pretty. By selecting the right theme, hosting package, and checkout methods, you can improve customer satisfaction.

Feel free to customize your WooCommerce website. But make sure that your efforts don't reduce your site speed and user experience.